Views: 134 Update date: Jul 13,2019
What Are The Advantages Of Balcony Sliding Doors?
Balcony sliding doors are the choice of many families. A good balcony sliding door can give us a more comfortable and safer home environment. So, what are the advantages of balcony sliding doors?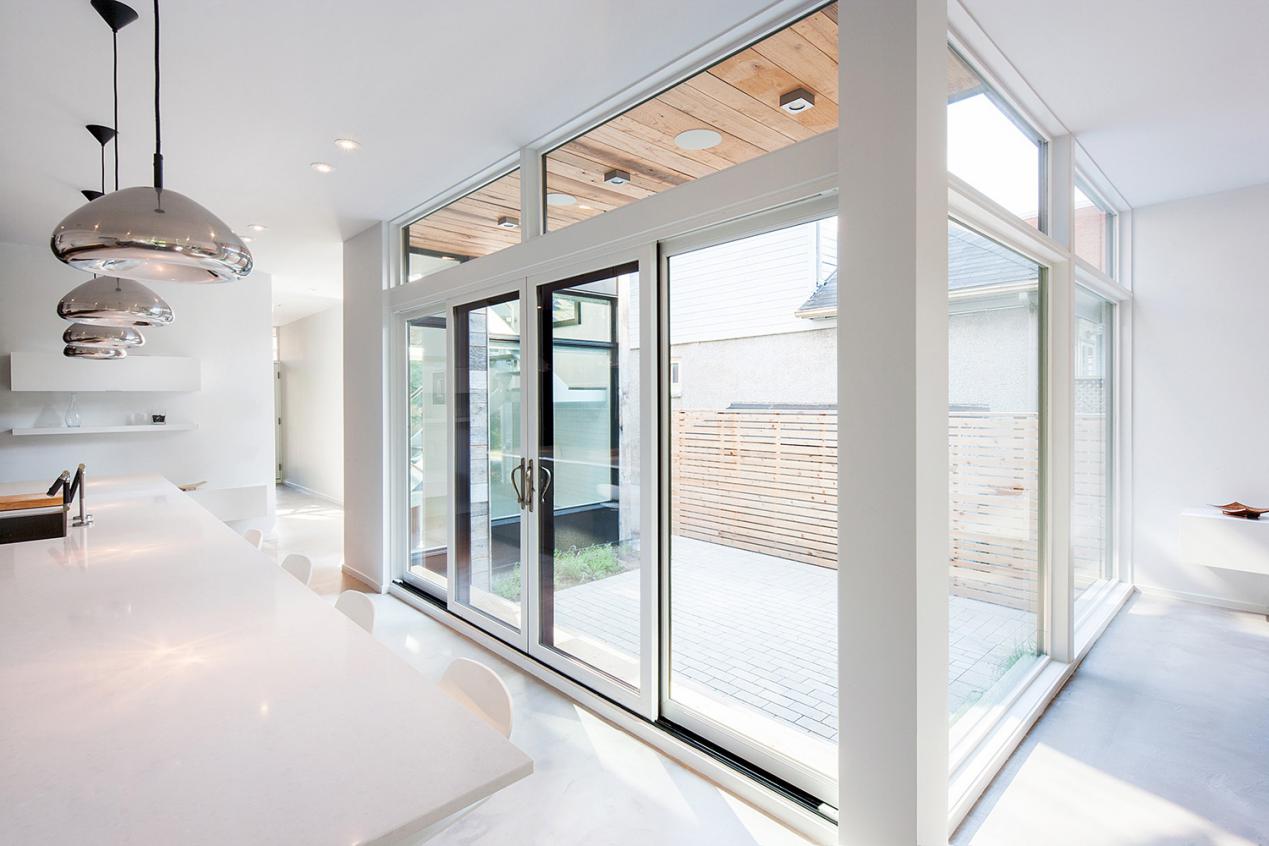 Diverse style
The balcony sliding door can cater to a variety of design styles, such as rural style, American style, Mediterranean style, modern minimalist style, Chinese style, European style, etc. The double-layered balcony sliding door can be combined with different louver patterns to add color to the interior.
Safety
The sliding door of the balcony actually takes into consideration the safety aspect. Therefore, it is generally equipped with a lock or a lock. The materials selected are high-strength aluminum alloy profiles and tempered glass, which can effectively protect the safety of the home.
Beautiful and durable
The surface treatment process of the balcony sliding door can adopt wood grain transfer, fluorocarbon spraying, electrophoresis, electric fluorine, spraying and the like. With different properties and types of glass, such as process glass, tempered glass, double-layer insulating glass, clear glass and so on. Moreover, the balcony sliding door is generally made of high-strength aluminum alloy door and window profiles and durable hardware, so the durability is good.
Against the cold
Because the balcony is easy to be wet by the rain in the rainy days, the balcony sliding door should have a better sealing effect to reach the standard. In addition to rain-proof, the balcony sliding door can effectively adjust the indoor temperature. In the summer, the heat outside the door is isolated, and the home is warmed up in the winter.
Easy to use
The inside of the house can be clearly seen indoors, and the ventilation performance is good, suitable for improving indoor and outdoor ventilation.
Prev News:Improve living space with aluminum windows
Next News:Reasons For Replacing Doors And Windows