Views: 262 Update date: Sep 14,2019
A GOOD SUN ROOM FOR YOUR FAMILY
1. What is a sun room?
Sun room is also called glass room,winter garden. The sun room is a non-traditional building made of glass and metal frames to enjoy the sun and close to nature. The Sun Room is a building that is sought after by nature. Its interior layout can be decorated according to personal preferences. The balcony or terrace sun room is in the entire living room, so visual connectivity is very important. It needs to be considered in line with the overall style of the building, while the overall tone is as consistent as possible.
2. The role of the sun room
The sun room has a nice English name - winter garden. literal translation is the meaning of the winter garden. It has two meanings: First, it achieves intimate contact between the living room and the sun, and enjoys the warmth of the sun even on cold winter days. Second, due to the unique insulation effect of the sun room, the function of the greenhouse can be realized, and even in the cold winter, it can create a warm living environment for the family. The aluminum-wood composite sun room has an independent façade and top structure, which can be well integrated with any architectural style building. It has good sound insulation effect and overcomes the defects of traditional sun room cold winter heat, fog and ice.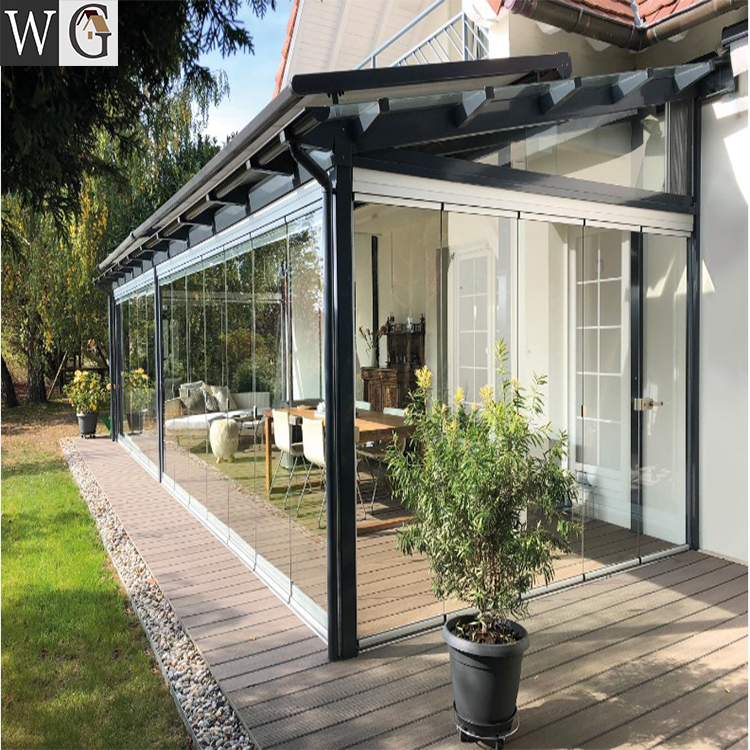 3. A good sun room
In addition to the comfort of the space extension, the sun room can also provide you with other benefits such as energy saving and safety.
High demands on energy, safety, comfort and design mean you can feel good in the sun room. Some additional sun room systems can meet your requirements. The sun room system can be: energy-saving insulation, efficient sound insulation, natural ventilation, effective drainage, easy to clean and many other functions. Light, air, and contact are the basic needs of human existence.
A sun room can meet your requirements all year round. It creates a comfortable atmosphere that gives you more light. You can experience the special beauty of each season in a closed place without feeling cold and wet. Even in the cold weather and the rainy season, you can enjoy the comfort of spring and autumn, and you can feel the idyllic winter scenery, but you can't feel a trace of cold. In the summer, you can also avoid the heat outside and enjoy the cool.
FOSHAN HUGE ALUMINUM CO., LTD, with a large factory, has an experienced,professional and creative research and production team, specializing in aluminum door and window industry for 16 years, ensuring every product meets your requirement.
Any questions or inquiries, pls contact me. I will treat it warmly.

Prev News:Energy Saving Aluminum Doors and Windows
Next News:The benefits of commercial office partition